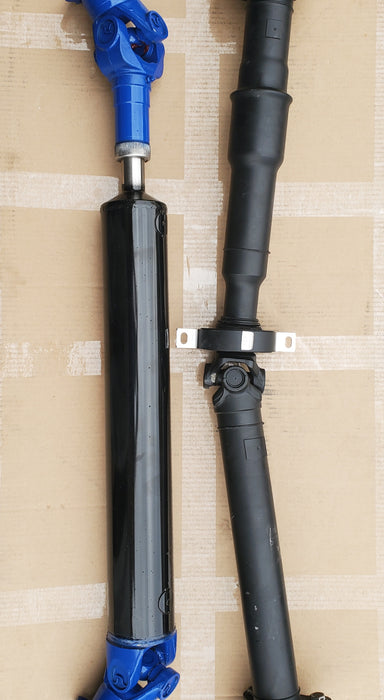 Twisted Tuning A90/A91 Supra and BMW Z4 Upgraded Driveshaft
Sold out
Original price
$1,200.00
-
Original price
$1,950.00
****ATTENTION - Due to current material shortages and manpower from our u-joint supplier to to continuing COVID-19 issues.  Our usual 2 week lead time has increased exponentially and is based solely on the material shortages being rectified.  If you would still like to pre-order for when we have materials, please message us or email us to talk about what you need****
Our Driveshaft is the last driveshaft owners will ever need.  With offerings to support whatever power level you wish to achieve our shaft solution was designed from the ground up to ensure market setting reliability, strength, and engineering.
Twisted Tuning Driveshaft Ratings and Materials:
-800hp, 1000hp, 1800hp, and 2000hp
-3', 3.5", 4" diameters
-available in aluminum and chromoly (see drop downs for selections) 
***carbon fiber also available but is special order at an increased price point and a bit longer lead time.  Email us for carbon fiber***
No more launch woes and worries about twisted (no pun intended, lol) OEM driveshafts or FTL moments when all you want to do is get down the track.  Our driveshaft will not cause pre-mature damage to transmission shaft or differential due to added thrust pressure and increased preload on before mentioned components.  No added adapters or extra parts to fail.
One Piece construction to replace the weak two piece OEM design.  Launch and stand on the trans with confidence! 
****NOTE - due to the tight constraints of the tunnel and the OEM heat shielding. Shaft sizes of 3.5" and 4" Diameters require the heatshield below the shaft to be removed or modified as the size increase from the OEM 2" diameter two piece shaft does cause contact with heat shield****
****Note - please allow 1-2 weeks for shipping of the aluminum and chromoly shafts****